Shipping Information
Yes, it's free!
We know receiving your shipment in a timely manner is important to you because hungry babies can't wait! Therefore, your order will ship out same or next business day to make the shortest delivery times possible.
---
Express Shipping:
Super fast delivery within 1-3 business days! Your order has priority when leaving Germany via airport and will be processed by DHL Express. You can receive up-to-date shipment information by email or SMS. Additional cost: just $40!
---
Free Worldwide Shipping:
Reliable and environmentally friendly shipping (100% climate neutral) with parcel tracking. Depending on your local postal service, it will take approx. 2-3 weeks to be delivered. Yes, it's free!
---
Worldwide Priority Shipping:
Your package take approx. 10-15 business days to arrive (depending on your local postal service). The parcel has priority when leaving Germany via airport and will be processed by your local postal service with priority too. You can choose this shipping method for just $30.
---
Our extra layer of security covers your order in case of physical loss while transit. Shipping Insurance is included for all orders!
---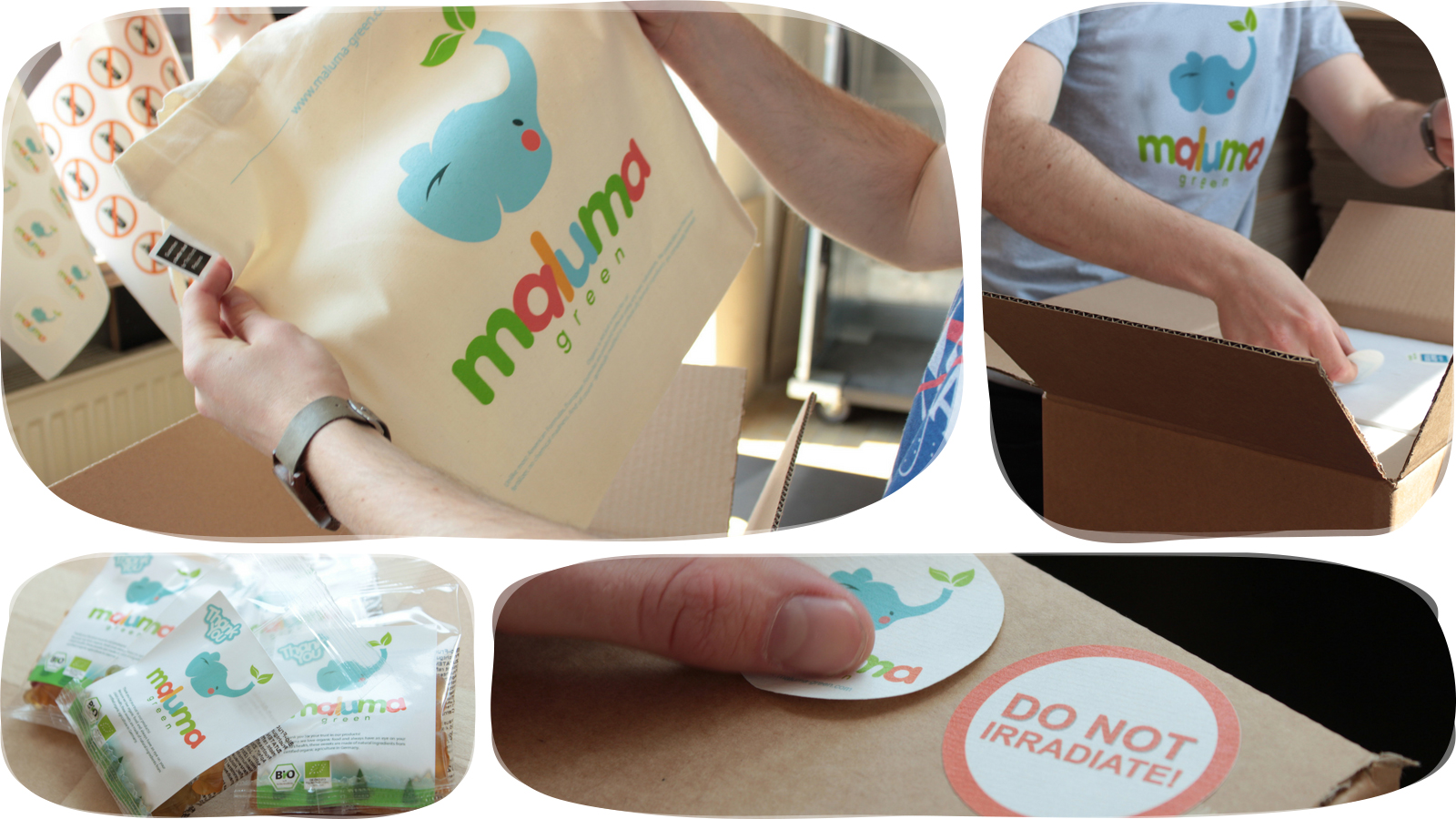 Your package has a long way to go so we pack it very carefully to make sure that it arrives in good condition. We include a bunch of free samples from Holle and vegan gummy bears. Sweet!
Please note that this shipping times are based on our experiences and can't be guaranteed. Because of customs authorities or your local postal service, in very exceptional cases delivery time might take longer. Free shipping is available from $99.
---
Where can I track my parcel?
You will get a mail with your tracking information from our packaging division after your order has left the warehouse. You can track your parcel here: German DHL tracking
For more detailed information you can track your parcels also here: US buyers via USPS and Canadian buyers via Canada Post.
---
How do I contact you if I have questions with shipping?
Feel free to contact us by phone or simply answer one of our mails. You can also send your request to service@maluma-green.com or click here! Our service team will respond very soon to assist you: without any complications and whenever you need us!
☎ 1-800-704-9910
Toll Free Service Phone for USA and Canada