HiPP Hypoallergenic (HA) Combiotic Starter Kit PRE
This product is currently not available.
The best and safest forumlas in the world come from Germany, and HiPP is truly one of it's shining stars! Thousands of babies are thriving on these wholesome formulas, and we feel certain that your little ones will, too!
$275.00
$399.87
(31.23% Saved)
Content:
4800 Gramm ($5.73 / 100 Gramm)
Free Shipping!
Due to high demand, currently not available.
Organic Formula Stage 1 Starter Kit
Content
4800 Gramm
($5.21 / 100 Gramm)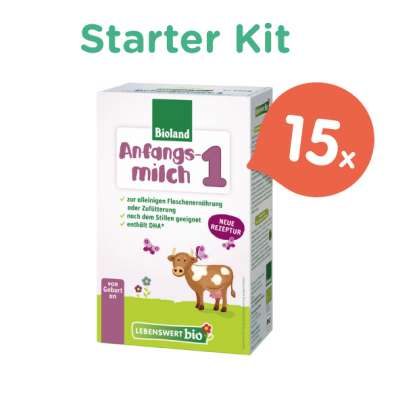 Lebenswert bio Organic Starter Kit Stage 1
Content
7500 Gramm
($3.87 / 100 Gramm)