Organic Baby Porridge Rice Flakes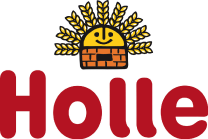 Content:
250 Gramm ($4.00 / 100 Gramm)
Free Shipping!
Due to high demand, currently not available.
Holle Organic Baby Porridge Rice Flakes After the...
more
"Organic Baby Porridge Rice Flakes"
Holle Organic Baby Porridge Rice Flakes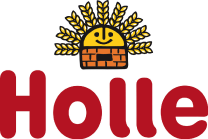 After the 4th month
For approx. 10 meals
Multiple use - as a milk porridge, dairy free porridge or with any infant formula. We recommend: Prepare infant formula and add your favorite Holle wholegrain Porridge.
The wholegrains used in Holle Porridges are in an easily digestible form, which is particularly suitable for babies. The goodness of the grain is gently unlocked with heat and moisture ready for your baby's growing body. Using the wholegrain means we can retain the most nutrients so that your baby can thrive.
The ingredients used in Holle baby food range come from bio-dynamic or organic agriculture.
This means:
- a natural cycle of cultivation without exploiting animals, soil or the environment
- quality not quantity
- variety instead of monoculture
- animals kept in their natural environment
- the use of animal hormones and growth regulators are rejected
- natural compost instead of artificial fertilisers
- all chemical plant and insect protection agents are rejected
- no chemical additives during processing/treatment such as for example, preservatives
Nutrition

per 100 g

per portion




half milk porrigde*

Energy

1,643 kJ / 386 kcal

688 kJ / 164 kcal

Fat




- of which saturates

2.8 g




0.8 g

4.5 g




1.4 g

Carbohydrate




- of which sugars**




- of which cornstarch

80.8 g




0.9 g




70.0 g

24.9 g




4.9 g




17.5 g

Fibre

3.9 g

1.0 g

Protein

7.4 g

5.1 g

Sodium

0.007 g

0.12 g

Vitamin B1

1.48 mg

0.41 g
*A pack yields approximately 10 servings of half milk porridge, according to recipe.
**natural sugar content of the ingredients
Ingredients:
Wholegrain rice*, vitamin B1 (required by law)
* from biodynamic farming

_____________________________________
Written by: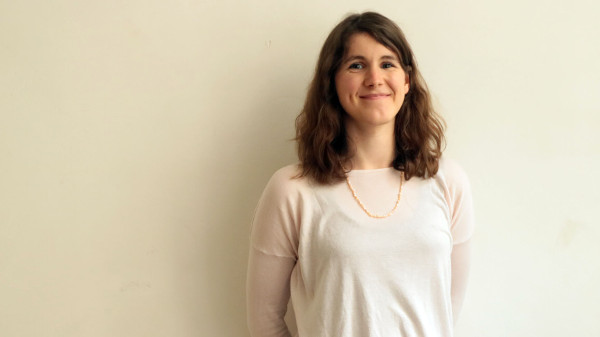 Marie is involved in customer service and writes our product descriptions. She is a mother of 3 children (ages 7, 5, and 2) and lives in Hannover with her husband.
"That being said, I always try to be honest and thoughtful in these reviews. I will never recommend something that I wouldn't be willing spend my own money on."
Related links to "Organic Baby Porridge Rice Flakes"
Read, write and discuss reviews...
more

Customer Reviews
"Organic Baby Porridge Rice Flakes"
From:
Rafay B.
On:
2 Sep 2019
Best porridge...
Best porridge
From:
Kurt H.
On:
2 Aug 2019
Tyler loves it...
Tyler loves it
From:
Dorielle C.
On:
18 Jul 2019
Baby enjoys this cereal. ...
Baby enjoys this cereal. Great for thickening yogurt when baby learns to spoon feed too.
From:
Rafay B.
On:
21 Feb 2019
Excellent baby porridge w...
Excellent baby porridge would recommend to other mothers!!! Thank you for the prompt delivery!!!!
From:
Tara C.
On:
24 Dec 2017
From:
Maysoon A.
On:
16 Jul 2016
No complaints from my bab...
No complaints from my baby so far! He seems to be enjoying it!
From:
Amber W.
On:
7 Jul 2016
Would've given a 10 had I...
Would've given a 10 had I received instructions in english. I was able to obtain them via email, which is why an 8 from me. Love that all the porridges are organic. They fill my kiddo up quickly and three boxes that I ordered will last me a very long time!
From:
Marie Z.
On:
13 Jun 2016
We haven't tried the cere...
We haven't tried the cereal yet, but it arrived quickly and looks great! Love that it's gluten free and made without added ingredients that our baby doesn't need!
From:
Sheila M.
On:
5 May 2016
Love this! ...
Love this!

baby loves it
my baby cannot have enough of this! My only concern is that it does not seem to be iron fortified, or packed with nutrition supplements. So while taking this, I will have to give my baby additional supplement? Correct me if I am wrong.
From:
Lyudmila F.
On:
20 Mar 2016
Great organic cereal, no ...
Great organic cereal, no additives.
From:
Linda T.
On:
14 Feb 2016
My son LOVES this product...
My son LOVES this product!! I mix it with the Holle formula and it is just perfect! Thank You!
From:
Marcia H.
On:
13 Jan 2016
My grandson does really w...
My grandson does really well on all of this brands formula & cereal.
From:
Lois S.
On:
11 Nov 2015
My daughter loves the Hol...
My daughter loves the Holle Organic Baby Porridge Rice Flakes. She won't eat any other rice cereal. I also feel good about the ingredients that are in the Holle Organic products.
From:
Michelle M.
On:
27 Jul 2015
Smooth and pretty standar...
Smooth and pretty standard.
From:
Cynthia T.
On:
21 Jun 2015
From:
Oren R.
On:
4 Jun 2015
I love the customer servi...
I love the customer service and the quality of the products offered. Any issues are immediately corrected. This is the company to get your babies food from!!
From:
Jayne
On:
14 Sep 2014
Unsweetened, Organic Baby Porridges
When I started weaning my little boy, I found it very difficult to find unsweetened, let alone organic, baby porridges in Spain where I live. Luckily my sister recommended Holle porridges. I bought the millet and rice porridges and my little boy loved them. They are easy to prepare and can be mixed with grated fruit or cooked vegetable purees to make interesting and varied meals. I really happy to have found products which are unsweetened, gluten free and so nutritionally wholesome. I really do feel as though we are giving our little boy the best start in life and hopefully introducing him to a type of diet that will help him to keep healthy and happy for the rest of his life.
From:
Katherine
On:
12 Sep 2014
Big Fan of All of the Holle Porridges
I am a big fan of all of the Holle porridges because of their taste, the ease of preparing them, their additive-free ingredients, and their nutritional value. I don't have children and so just eat them myself for a very quick-to-make porridge in the morning, which I make with goats' milk (which is easier to digest than cows' milk, including when warmed). My favorite Holle porridges are the spelt and oat, because of their protein content. The oat porridge has the added advantage of a lovely consistency, since it is light and thickens particularly well. It also makes an excellent and effective face mask for acne, when mixed into a paste with full-fat milk and non-pasteurized honey and left on for 10-15 minutes. The oat porridge in particular is a staple in my house for many reasons.
From:
Christina
On:
20 Aug 2014
Rice Flakes
I have given this product 10 stars because it is good healthy food and the taste is nice
From:
Julia Bartels
On:
5 Aug 2014
My baby loves it
Very easy to prepare, and mixes with milk or fresh fruit purees excellently. No sugars added and great consistency, I'd definitely suggest this porridge as early as introducing solids (as the first baby puree). It has raised both my kids and we still use it to add consistency to processed fruit salads, creams and purees.
If you have any thought after using this product, help us out by writing a review. Your honest opinion will help other parents make smart decisions.

As a token of our appreciation, we will send you a 10% coupon code.



Only customers who have purchased this product may leave a review.