Holle Cereal Best Seller Kit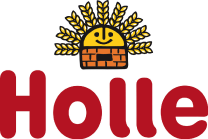 A trusted company that has created the healthiest and safest formula. Thousands of babies are thriving on these wholesome formulas, and we feel certain that your little ones will, too!
$164.99
$189.81
(13.08% Saved)
Content:
4500 Gramm ($3.67 / 100 Gramm)
Free Shipping!
Due to high demand, currently not available.
Holle Cereal Best Seller Kit (18 boxes) ...
more
"Holle Cereal Best Seller Kit"
Holle Cereal Best Seller Kit (18 boxes)
Multiple use - as a milk porridge, dairy free porridge or with any infant formula. We recommend: Prepare infant formula and add your favorite Holle wholegrain Porridge.
The wholegrains used in Holle Porridges are in an easily digestible form, which is particularly suitable for babies. The goodness of the grain is gently unlocked with heat and moisture ready for your baby's growing body. Using the wholegrain means we can retain the most nutrients so that your baby can thrive.
The ingredients used in Holle baby food range come from bio-dynamic or organic agriculture.
This means:
- a natural cycle of cultivation without exploiting animals, soil or the environment
- quality not quantity
- variety instead of monoculture
- animals kept in their natural environment
- the use of animal hormones and growth regulators are rejected
- natural compost instead of artificial fertilisers
- all chemical plant and insect protection agents are rejected
- no chemical additives during processing/treatment such as for example, preservatives
We are happy to help, should you have any questions or require individual help: click here
☎ 1-800-704-9910
Toll Free Service Phone for USA and Canada

Related links to "Holle Cereal Best Seller Kit"
Read, write and discuss reviews...
more

Customer Reviews
"Holle Cereal Best Seller Kit"
From:
Hyemin P.
On:
2 Jan 2021
Very tasty assosrtment! M...
Very tasty assosrtment! My daughter loves all the flavor. We also have been adding it to pureed vegetables and meat.
From:
Hyemin P.
On:
10 Nov 2020
The best seller kit conta...
The best seller kit contains several different types and my 8 months old daughter likes them all. I really appreciate super fast delivery!
From:
Emilija R.
On:
29 May 2017
From:
Alexandra O.
On:
15 Aug 2016
Everything was delivered ...
Everything was delivered as ordered and shipping was quick
From:
Leila B.
On:
28 May 2016
I love all Holle products...
I love all Holle products and their cereal and porridge are not exception. The organic baby food provides all the porridges at very affordable prices. I bought a kit, which include variety of porridges and my baby enjoys them all. I also received a variety of free samples, such as formula based on goat milk, which I was very curious to try. So I highly recommend the company.
From:
Calvin W.
On:
10 May 2016
You get a lot of food for...
You get a lot of food for the price! Our 8 month old likes these items best if mixed with some apple sauce or alike, but we're glad knowing he's getting supreme nutrition!
From:
Dro H.
On:
16 Feb 2016
Great value and awesome p...
Great value and awesome products, however the shipping took so long and we received the packages in different shipments. T
From:
Olga
On:
14 Feb 2016
Great meal for baby!
This is the only formula my baby can eat and it tastes very good!
From:
Mara
On:
10 Oct 2014
top
This is the most favorite food of my dauther! iI will order it next time much more.
From:
Claire
On:
30 Sep 2014
Very nice
I give this product 5 stars because it arrived on time and it is as described. It is easy to prepare it tasted nice. Thank you.
If you have any thought after using this product, help us out by writing a review. Your honest opinion will help other parents make smart decisions.

As a token of our appreciation, we will send you a 10% coupon code.



Only customers who have purchased this product may leave a review.