Organic Millet Porridge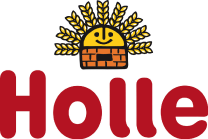 Content:
250 Gramm ($4.00 / 100 Gramm)
Free Shipping!
In Stock - Ready to ship today.
Holle Organic Millet Porridge After the 4th month...
more
"Organic Millet Porridge"
Holle Organic Millet Porridge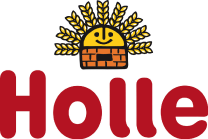 After the 4th month
For approx. 10 meals
Multiple use – as a milk porridge, dairy free porridge or with any infant formula. Gluten-free, unsweetened, milk free, stool firming, easily digestible.
The ingredients used in Holle baby food range come from bio-dynamic or organic agriculture.
This means:
- a natural cycle of cultivation without exploiting animals, soil or the environment
- quality not quantity
- variety instead of monoculture
- animals kept in their natural environment
- the use of animal hormones and growth regulators are rejected
- natural compost instead of artificial fertilisers
- all chemical plant and insect protection agents are rejected
- no chemical additives during processing/treatment such as for example, preservatives
We recommend: Prepare infant formula and add your favorite Holle wholegrain Porridge.
The wholegrains used in Holle Porridges are in an easily digestible form, which is particularly suitable for babies. The goodness of the grain is gently unlocked with heat and moisture ready for your baby's growing body.
Nutrition

per 100 g Product

per Portion**

Energy

1,669 kJ / 394 kcal

696 kJ / 166 kcal

Fat




- of which saturates

3.5 g




0.7 g

4.7 g




2.6

Carbohydrate




- of which sugars




- of which starch*

78 g




0.8 g




66.7 g

24.2 g




4.9 g




16.7 g

Fibre

4 g

1 g

Protein

10.6 g

5.9 g

Sodium

0.007 g

0.12 g

Vitamin B1

1.3 mg

0.37 mg
* Contains naturally occurring sugars.
** One package makes about 10 servings Baby Porridge according to recipe.
Ingredients:
Wholegrain millet flour* 100 %, thiamin (required by law)

_____________________________________
Written by: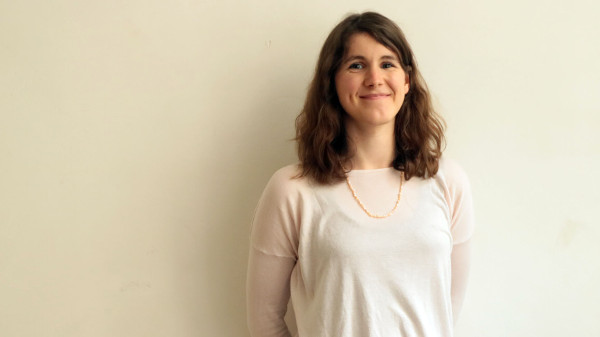 Marie is involved in customer service and writes our product descriptions. She is a mother of 3 children (ages 7, 5, and 2) and lives in Hannover with her husband.
"That being said, I always try to be honest and thoughtful in these reviews. I will never recommend something that I wouldn't be willing spend my own money on."
Related links to "Organic Millet Porridge"
Read, write and discuss reviews...
more

Customer Reviews
"Organic Millet Porridge"
From:
Adam R.
On:
19 Oct 2021
Great texture and taste, ...
Great texture and taste, though it does firm up the baby's poop a bit much.
From:
Tomasz T.
On:
13 Oct 2021
Good product for my baby ...
Good product for my baby she's got the problems with rice product digesting. I appreciate your great, professional performance on highest, well known to me German quality level (from my point of view, the best in the world). Highest possible rate. Thanks a lot and respect, Maluma Team!
From:
Rafay B.
On:
21 Feb 2019
Excellent baby porridge w...
Excellent baby porridge would recommend to other mothers!!! Thank you for the prompt delivery!!!!
From:
melissa s.
On:
25 Apr 2016
I like the rice porridge ...
I like the rice porridge because it easily mixes with mashed bananas or pears and is never clumpy.
From:
Stephaney K.
On:
10 Nov 2015
My baby loved this as a S...
My baby loved this as a Stage 2 cereal! Very yummy and nutritious without the constipation. He also likes it mixed into his veggie and fruit purees. Thank you OBF!!!
From:
Brendan B.
On:
18 Aug 2015
Our son loves it and we f...
Our son loves it and we feel great about the quality.
From:
Monique W.
On:
1 Jul 2015
Great quality...
Great quality
From:
Oren R.
On:
4 Jun 2015
I love the customer servi...
I love the customer service and the quality of the products offered. Any issues are immediately corrected. This is the company to get your babies food from!!
From:
Nadja
On:
19 Sep 2014
Baby loves it
Sweet without sugar. My baby loves it and its a great supporter when you would like to start to feed your baby with porridge. Mixed with some cooked and puréed fruits its a perfect meal ;-)
From:
Agnieszka
On:
12 Sep 2014
Millet Baby Porridge for Weaning
Thank you for your valuable advice on weaning my little one. He is doing very well and enjoying a good appetite. I have been making some fruit purees to mix with the Holle millet porridge - it only takes few minutes to prepare the porridge and he really, really likes it.
From:
logan
On:
20 Aug 2014
My baby love it
I'm so pleased with this porridge and it gives me peace of mind to know it's just that: spelt! Highly recommend it!
From:
Maria Jackson
On:
5 Aug 2014
.
A good source of nutrition for my baby
If you have any thought after using this product, help us out by writing a review. Your honest opinion will help other parents make smart decisions.

As a token of our appreciation, we will send you a 10% coupon code.



Only customers who have purchased this product may leave a review.